Who We Are
J & R Bowling Services was named after John Eberhard and Roger Koplin. Originally, they had separate pro shops: John's was located in Reno and Roger's in Carson City. John retired and joined Roger at the Carson City Pro Shop, but outgrew that shop (no space to grow) and are moving to Winks Silver Strike Lanes in Gardnerville, NV.
---
Roger Koplin Jr.
Roger is a titled PBA member and was an active participant on the regional and Pro Tour in the 70s, 80s and a few years in the 2000s when he bowled on the senior tour. He has since retired from the PBA. His PBA tournament title banner is displayed inside his shop.
Along with his 130+ 300's and 12 800's, he has the distinction of throwing 48 strikes in a row while doing a Demo for Track as a Staff Member.
He has been on Ebonite, Hammer, Track staffs starting in the 1980 through 2005.
John E. Eberhard
John retired as an active business owner and has joined Roger at "
Koplin's Players Pro Shop"
as a full-time coach and covers for Roger on his days off
Recently, John retired from his last pro shop (inside Grand Sierra Resort) and is now the official instructor for Roger Players Pro Shop inside Winks Silver Strike Lanes.
John Eberhard is a 35 year member of PBA, has 14 300 games, 4 800 series and is a certified USBC bowling coach.
Together, John and Roger have a combined 50 years of in the bowling industry. "
Koplin's Players Pro Shop"
is in the process of moving to Winks Silver Strike Lanes at 1281 Kimmerling Road in Gardnerville, NV
---
Full Service Pro Shop
At our Pro Shop, we provide professional advice and services to EVERY bowler.
Being a bowling pro shop in a small town is a challenge. There are not enough customers locally to make it profitable.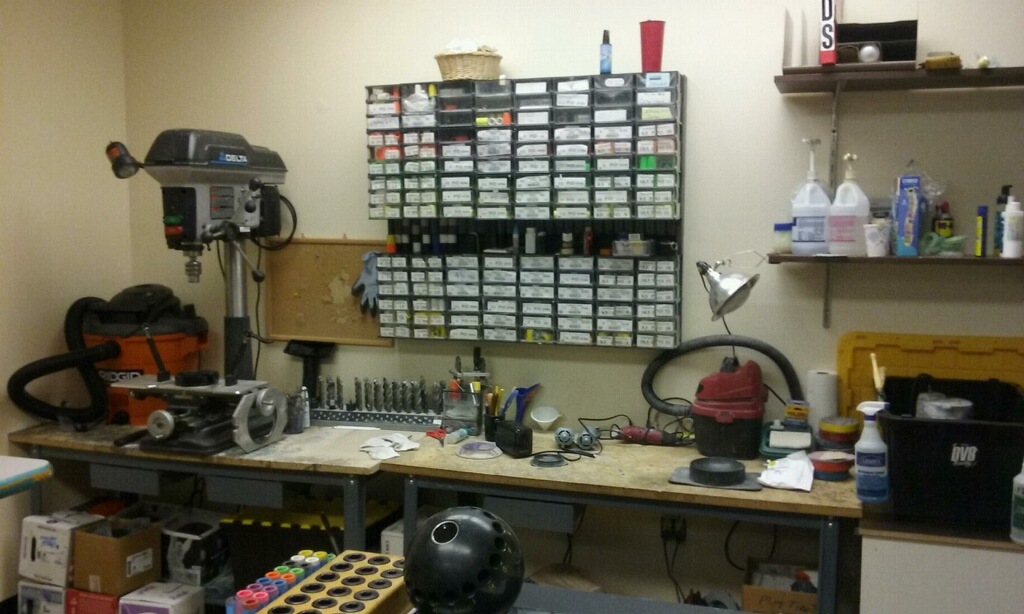 Problem Solved
-
70% of Our Customers are from out of town!
We have solved that problem by drawing customers from outside the area. One of the reasons we were able to accomplish this was through our reputation earned by word of mouth from over 40 years of experience in the bowling industry.
---
Want to Know Your Ball Speed?
There is a formula to calculate a player's velocity:
1. Determine the elapsed time (in seconds, i.e. 2.52) from the moment of the player's release to the moment of impact on the pins.
2. Divide this number into 40.91 (i.e. 40.91/2.52 = 16.23 mph).
And there you go. This formula is more accurate than the speed recorded on the score monitor because it calculates the overall speed of a player's ball speed, not at the end of the delivery, where the ball has slowed up due to transition from skid to hook to roll.
instructor